Updated November 29
, 2023
10:00 to 4:30 Mon-Sat
Sundays are closed
Check "Hours" page for holiday hours
Jellyroll Quilt Show in our gallery:
Colorful pre-cut strip fabric quilts made in our classes are on display in our gallery through September. Due to space limitations, the display will rotate. All these quilts are beautiful and well made. See a few below.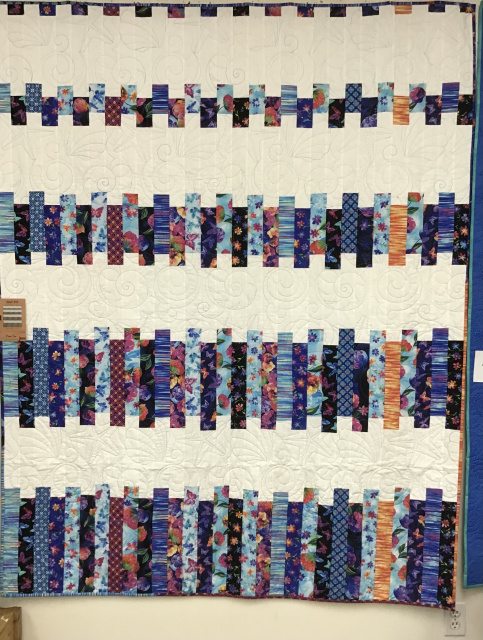 Tumbleweed is a fabric & quilting store featuring over 7500 bolts of exciting contemporary and traditional cotton fabrics. There are numerous quilting books, and a huge selection of notions, patterns, & fabric art, & quilts by local & national artists.
Visit our Bargain Department where about 800 first quality fabrics are half price or less. There are even a few at $1.50/yd. About 100 titles of discontinued books are $5 each.
Classes are held all year long for every level, including children's classes.
Located in a charming, light filled, 5000 square foot store on
historic Route 6A, on Cape Cod.
1919 RT.6A West Barnstable MA 02668
We are at the intersection of Rt. 6A & Rt. 132
(Exit 68 off the Mid Cape highway. Go North 3/4 mile to Rt. 6A)
Note: Old Exit 6 is now Exit 68! We didn't move.
tel: 508 - 362 - 8700
(please scroll down)
for more exciting info, check us out on Mary's (our manager) blog: Tumbletalk.blogspot.com (click on link below)
Check out our blog.
http://tumbletalk.blogspot.com